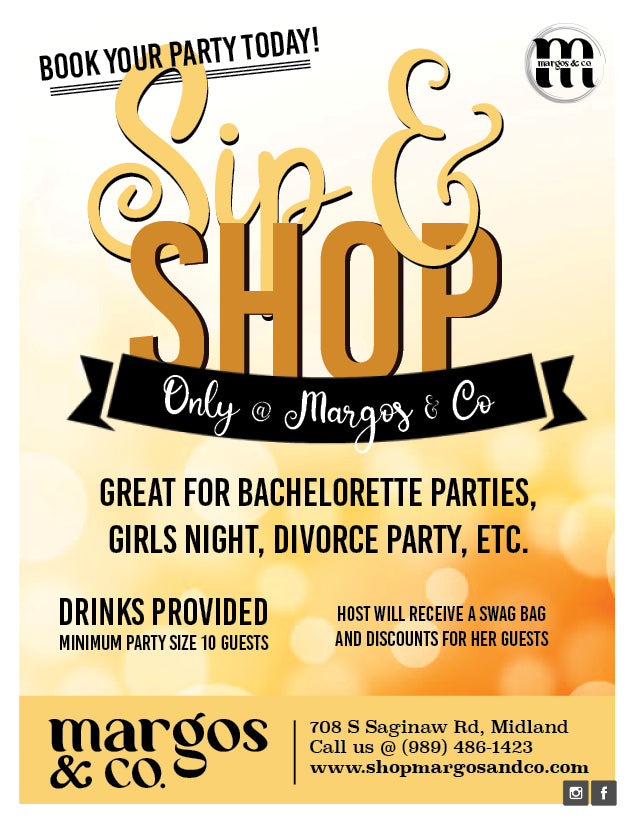 Private Sip & Shop
Contact us for more information on how you can book your private shopping experience at Margos & Co.
Contact Us
Girls Night Out

Grab your friends and family and come enjoy a private shopping experience that is sure to leave you smiling and dressed for success!

FREE swag bag

As the "host" of the party, the person that booked the Sip & Shop will receive a swap bag customized just for you!

Something for everyone

Margos prides itself on having clothing for both Men & Women, as well as home decor and accessories. You should find something for everyone on your list at Margos.